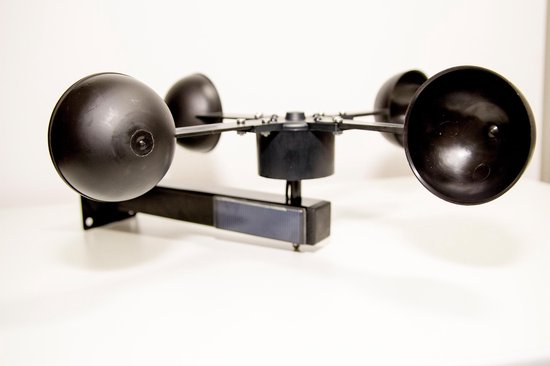 Popp Z-Weather Z-wave Weerstation
starstarstarstarstar
1 reviews
View the deal of € 208.48 which is offered by bol.com
All deals (1)
Store

Deal

Price
Stock
Product description
Het weerstation van Popp is de eerste energie-geautomatiseerde Z-Wave Sensor ter wereld die verschillende metingen en waarden rapporteert aan uw smart home center, zoals:


Temperatuur (-10 t/m 60 graden Celsius)


Vochtigheid (0 t/m 100%)


Windsnelheid (0 t/m 112km/uur)


Luchtdruk (600 t/m 1200 mBar)


Dauwpunt (-56,4 t/m 60 graden Celsius).


Het weerstation is een kop-anemometer die de windsnelheid voortdurend meet en kan daardoor jaloezieën en luifels sluiten als het te winderig is. De gemeten waarden worden om de 1 of 2 uur gerapporteerd. Bijzondere gebeurtenissen, zoals zware wind, storm of schemering, worden sneller gemeld. De wind- en weersensor word aangedreven door een zonnecel en werkt volledig onafhankelijk van kabels en batterijen. De interne energieopslag zorgt ervoor dat het weerstation ook 's nachts informatie naar het Z-Wave Controller blijft sturen. Het weerstation is volledig onderhoudsvrij. Het dauwpunt betreft de temperatuur, waarbij waterdamp uit de lucht als mist, nevel of dauw neerslaat.