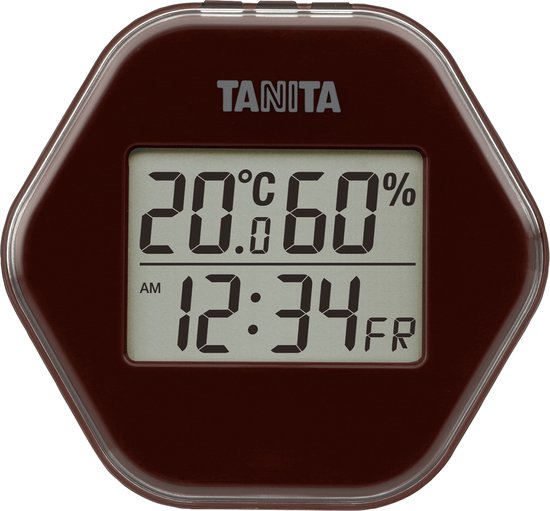 TANITA TT-573 Compacte hygrometer - temperatuurmeter - magneet - klok - Japanse nauwkeurigheid technologie
starstarstarstarstar
0 reviews
View the deal of € 18.95 which is offered by bol.com
All deals (1)
Store

Deal

Price
Stock
Product description
Een thermo-hygrometer met een stijlvol afgerond zeshoekig ontwerp met Japanse nauwkeurigheid technologie. TANITA is een zeer gerenommeerd merk in nauwkeurigheid technologie.
De TT573 ofwel de TANITA TT-573 is verkrijgbaar in twee kleuren, ivoor en bruin, de keuze kan gemaakt worden naar eigen smaak of wat past bij uw kamer. Met een dikte van 12 mm en een dun compact formaat, wordt hij geleverd met een magneet en een standaard, zodat je hem overal kunt plaatsen of ophangen.
Naast dat het de luchtvochtigheid en temperatuur meet, geeft het ook stijlvol de tijd en dag aan.