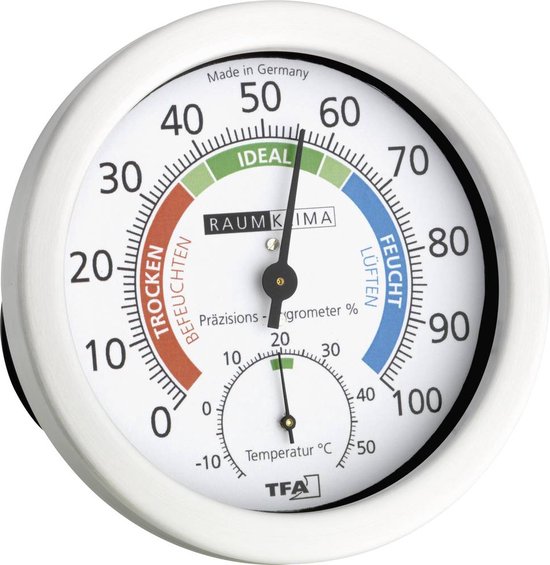 Thermo- en hygrometer 45.2028 (Ø) 120 mm
starstarstarstarstar
0 reviews
View the deal of € 30.98 which is offered by bol.com
All deals (1)
Store

Deal

Price
Stock
Product description
Thermo- en hygrometer 45.2028 (Ø) 120 mm Gekleurde comfortzones geven bij deze thermo-/hygrometer aan of het klimaat in de ruimte ideaal is of dat er moet worden geventileerd of bevochtigd.
Features
Behuizing met metalen ring
Nauwkeurig synthetisch haar-hygrometer
Tafelsteun of wandmontage
Highlights
Klimaatcontrole in kleur
Meting vindt mechanisch plaats
Voor tafelopstelling of wandmontage.
Leveromvang
Thermo- en hygrometer, Gebruiksaanwijzing.